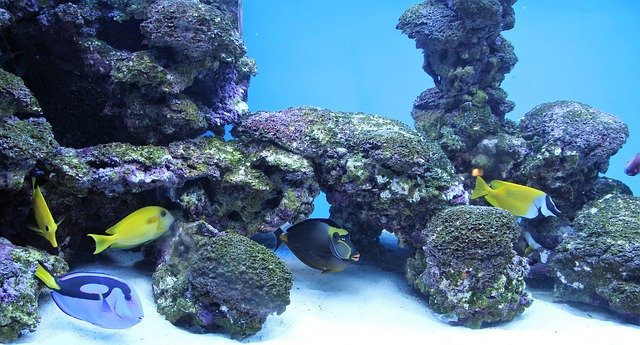 One of the most costly items for reef tanks is lighting, and it is one of the most important as well. Reef lights provide energy for your corals to thrive and grow. Without it, you cannot have a successful aquarium with corals in it. While we certainly recommend going for products that cost a little more, sometimes you are limited by budget and that includes money to spend on lighting.
Also, sometimes the need is less for more expensive lights. For example, if you have a nano reef tank with a few soft corals in it, you may not need the most powerful LED lights. Many low cost options will work great for that type of tank. On the flip side, if you are investing thousands of dollars into a 120 gallon tank, buget lights are probably not the way to go.
We will review several different reef light models that are low cost options so that you can find one that will work for your aquarium within a certain budget. You won't find T5's and AI Prime's on this list, but you will find some top choices that will work great for your saltwater tanks.
Top 5 Inexpensive Reef Lights
1. HIPARGERO 30W LED Light
The best budget reef light on our list is this 30W light from Hipargero which you can find on Amazon. This is a great light for smaller tanks, and you could add multiple if you need to. It would still be cheaper than one expensive light. The Hipargero 30 W is a top choice due to several reasons.
Cost
Reviews
Light Spectrum
First, if budget is your main concern then you can't beat the cost of this unit shipped to your front door in a few days. You could get two of these, and it would still be less than some moderately priced lights.
When it comes to off-brand products, there are some duds, so it is important to get something that is quality as well. If you take a look at the reviews on this reef light, they are very good. There are people that have used this model for years without any issues.
Lighting
The unit has 3 acrylic lenses with 3 LED's in each one. Each outer lens contain 1 white LED and 2 Royal Blue LED. The middle lens has 1 violet, 1 blue, and 1 white LED. So in all, it contains white, Royal Blue, violet, and white LED lights. Each LED is 3W. You can control the blue and white light intensities separately. You cannot individually control the intensity of the violet LED.
The top of the unit features a touch control which is nice, but it is a little cumbersome. The touch pad at the top allows you to adjust the white and blue LED lights, and you can adjust the overall power of the whole light.
This light is designed for aquariums that are 10-18 inches, but you can add more for larger tanks.
Mounting:
This light comes with a bracket that can be adjusted from around 4.5 inches to about 11 inches. This is designed for a rimless aquarium, but you may be able to make it work if you have a rim.
Conclusion:
While this light is not comparable to an AI Prime in terms of light quality and control, it is a solid unit that will work well for the budget minded person looking to get something better than a standard aquarium light. This should do a good job of maintaining low light corals, and you should get some decent growth as long as your tank is not deep. This will work great for a nano reef tank.
Check current price of Hipargero LED Light
2. Nicrew Aquarium LED Reef Light
The Nicrew Reef Light comes in several different models: 30W, 50W, 100W, 150W. You should be able to get exactly what you need. These models will get you a light spread from 20 X 20 with the 30W up to a 30 X 30 with the 150W. This brand should provide you with budget options no matter what size tank you have.
Lighting
30W: 18 LED
50W: 24 LED
100W: 48 LED
150W: 72 LED
As an example of the spectrum for each light, let's take a look at the 50W. This light comes with 7 royal blue, 6 blue, 5 white, 2 violet, and 1 each for green, red, UV, and warm white. This provides enough coverage for a SPS tank, and you should be able to get good growth from this intensity.
Par Values For The Nicrew
The values listed below are for peak Par (µMol) at a depth of 24 inches. These are values listed by the manufacturer, not by our testing.
30W: 58
50W: 128
100W: 250
150W: 305
Mounting
The mounting is different based on which model that you purchase. The 150W comes with a hanging kit, and the other 3 models come with a mounting bracket.
Conclusion:
Overall, this is a nice reef life that you can get for a low cost. These have a history of stable performance, and the reviews for them are good. If you are looking to save money on lighting, then the Nicrew models are worth a look. With a range of 30W-150W you should be able to get something for almost any size home aquarium.
Check the current price for Nicrew Aquarium LED Light
3. USA Orbit Marine LED Light
What sets the Orbit Marine light apart from the other brands on this list is the ability to control the light spectrum more, and you can set it on a timer. This is also features a wireless control. Granted, the cost is a bit higher, but this gives you another option if you have a little higher budget and you are not at the price point of an AI Prime, etc.
Sizes: Here is a list of the different sizes offered based on tank size (length.)
18-24 inches
24-36 inches
36-48 inches
48-60 inches
Lighting
These are not the strongest lights, but where you have a drop in intensity compared to some of the others on this list, you gain more control and features.
The color spectrum for this light is 2 blues, green, red, and 2 whites.
The light strength from smallest to largest is 18W, 27W, 36W, 48W.
If we take a look at the 27W which is the 24-36 inch model, it has 25/24 actinic LED's, 17/25 white LED's, and 13 RGB LED's. This is a total of 104 LEDs'.
Total LED by model:
18W: 82
27W: 104
36W: 155
48W: 215
Check price of USA Orbit Marine LED Light
4. VIPARSPECTRA LED Marine Aquarium Light
The Viparspectra 165W LED is a solid choice if you are looking for 24X24 coverage for your tank.
LED Lighting Features
This LED features 2 separate channels that can be controlled independently. Channel one has 3 different LED spectrums: blue, violet, royal blue. Channel two has green, red, neutral white, and cool white LED's.
The PAR values stated by the manufacturer (8 inches above water):
12 inches deep: 100-600 (600 center to 100 on edges)
18 inches deep: 100-400
24 inches deep: 100-325
The LED's are programmable, but you do not have a lot of options for changes throughout the day. This is controlled by a small hand-held remote.
This does offer control over the lights, however it does not offer a sunrise/sunset option where you can ramp up the intensity. It also does not allow for multiple intensity changes throughout the day like you would get from a Prime.
Mounting
This unit will only work with hanging brackets, and two are included with the kit.
Check current price of Viparspectra Marine LED Light
5. Fluval Sea Marine LED
For those of you who are still unsure of ordering off-brand reef lights, then the Fluval Sea Marine is perfect for you. The Fluval brand is widely recognized as one of the top brands for saltwater aquarium enthusiasts. The only downside to this light is its size. It is perfect for nano tanks, but outside of that, it won't be strong enough to support coral growth in larger aquariums.
It is strong enough to grow and maintain soft corals like zoanthids, green star polyps, and it can grow leather corals as well. About any low light coral will grow just fine with this LED, which is similar to most everything else on our list.
This is a solid light that offers some decent par levels for small tanks. It has a solid build, and Fluval makes quality products. You are paying a little more for brand reliability, better LED's that are 120° where most are 90°, and the ability for more control and programming through the app. You can certainly find more powerful LED's on this list, but you miss out on the benefits that were just mentioned.
The mount that comes included is designed a little bit better than other budget lights. It can move 90 degrees in either direction which allows more precise placement over your tank.
Lighting Features
The Fluval Marine Nano is a 20W LED, and it has 100 LED lights. The light is programmable through the Fluval app that you can download.
Par Values: The par at a depth of 6 inches is 200 and at 12 inches, it is 75. The light will be strong enough to grow and maintain low light softies like leathers, mushrooms, and zoas, etc. The spread is not that great on this little light, but it will work great for small tanks.
Check price of Fluval Sea Marine LED Aquarium Light
Summary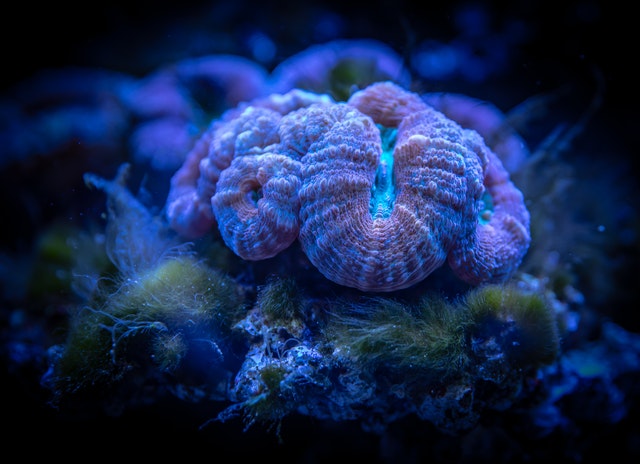 No matter which model or brand you decide on, this list offers a range of different products. Each one has its own unique advantages and disadvantages. Obviously, your main criteria is likely cost, or you wouldn't be reading this article. All of these LED's offer great performance at a much lower cost than a Kessil or AI Prime as well as T5's and halides.